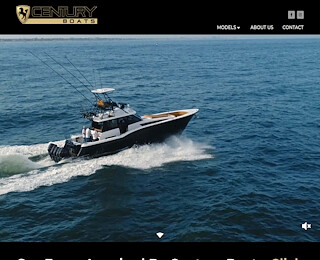 If you are heading out to sea on your vacation, why not invest in
custom sport fish yachts
? Sea Force IX builds high-quality and luxury yachts. Not only will your yacht meet the demands of sport fishing but it will also meet your needs during your trip. Visit our website to see examples of our craftsmanship.
Not all yachts are the same. If you are looking at pursuing sports fishing, it's a good idea to familiarize yourself with custom sport fish yachts. Fishing boats are constructed differently from luxury yachts that are used for leisure. There are a several factors that you need to look at, such as the build, the features, and why it might be better for your needs.
The best thing about a custom yacht is that it can be customized to your liking. You can have it built with specific equipment and parts that are suitable for the type of fishing you do. It is possible to prevent dealer mark-up costs, too, because you are buying directly from the custom boat manufacturer who is likely to give you a better deal for the sport fish yacht. Bets of all, a custom sport fish yacht can retain its value better than pre-built and conventional luxury yachts. This is an important factor to think about if you are thinking of selling the yacht in the future.
You can find a wide range of custom sport fish yachts with different features. Whether you are out to hunt for deep-sea fish or take your family with you for a fishing trip, you can be sure that the custom sport fish yacht delivers the comfort and convenience that you need while out on the sea.
Have your custom sport fish yacht provided by Sea Force IX. We design high-quality sport fishing yachts. Sea Force IX hulls are guaranteed for blue water hull performance. You can count on our superior design and engineering to keep you safe and comfortable in rough water conditions. Our yachts have a monolithic construction system, too. Check out our products in this website or contact 1+941-721-9009 for more details.
Related Posts
If you like combining hobby and relaxation, then you might be interested in custom sportfishing yachts. You can have your own dream boats designed by Sea Force IX. We are a group of professional builders that can combine luxury with performance. Just check our website to see our excellent fleet.
Are you a competitive fisher? It is best to invest in custom sportfish yachts. At Sea Force IX, all of your needs can be taken into account when building your dream yacht. You can fill up the form on our website to indicate what kind of interiors you would like on your yacht to the needed generator and horsepower.
Custom sport fishing yachts is an ultimate dream for sea-lovers. You can have the best of both worlds, an impressive vehicle for fishing and luxury amenities for your vacation. Sea Force IX offers competitively-priced fishing yachts that can be built to your liking and preference. Fill out the form in our website to give us an idea of your ideal yacht.
We welcome your comments!